Night Arrests
Mother of a 14-year-old child.
39% of the children interviewed were arrested at night between 4 and 5 a.m.
Videos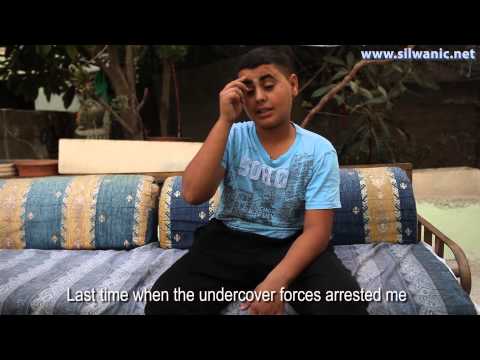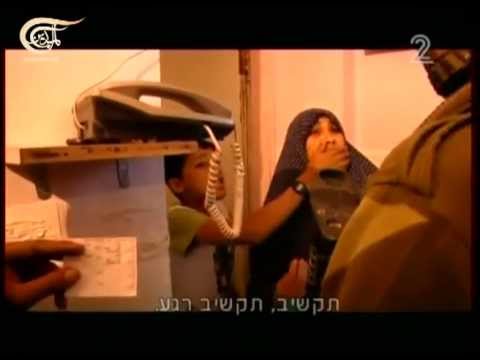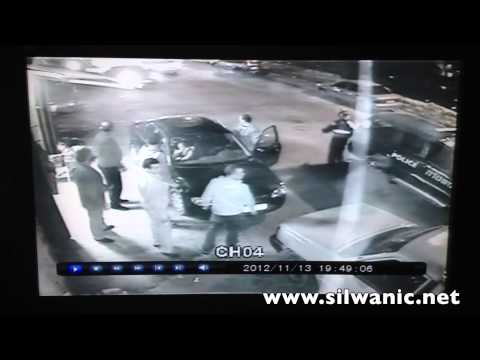 Children said that incidents of arrests taking place at night or in the early morning, in which police and/or border police officers and/or Israeli intelligence forces arrested them from their homes, were particularly traumatic.
In the middle of the night, on March 5th, 2012, Suhaib Alawar was arrested without warning, along with four other boys from Silwan. Read the story of Suhaib Alawar.
Reports tell of large numbers of Israeli forces that surround the child's house in the middle of the night and break-in using force and without having a warrant of arrest. They search the house contents, harass the family members and purposely damage the contents of the house as well as windows, doors and furniture.
Human Rights organization B'Tselem reports night arrests of children as young as 12. Read the reports here, and here.
Such incidents have severe negative psychological effects on children, causing them recurring nightmares, and a deep feeling of insecurity. Children tend to continuously relive the traumatic event through playing, drawing or uttering words about it. This develops fear and tension inside the child at nightfall leading to continuous and acute sleep disorders.
About this photograph
Amal Murkus, in this photo, says:
I always wished I can go back to my childhood… To hug my toy "Samer" that is made from fur, and talk, play, hug and sleep with it.
I loved to sleep in my father's and mother's bed, be warm and enjoy the safety they provided me with, and wake up when they are still around me.
I got used to listening to my mother's stories about the days of military rule before I was born and explain how the policemen used to knock on the door of our wooden "barracks" that was lit with an oil lamp in the dark cold nights looking for my father, the political activist and freedom fighter. They tried to arrest him over and over again.
And how she used to respond and confront them until she assured my dad had found a safe place to stay and avoid the arrest…
Artist and friend Tamer Naffar asked me play the role of a little girl sleeping and holding her toy. She falls asleep and is ready for a new day where she would go to school. This girl gets arrested and interrogated as some violent hands pull her away from her safe and warm house after midnight, where she doesn't have the right to resist nor her family has the right to defend her.
I watched in the media pictures of minors get arrested during nighttime. I will never forget the pictures and video of an 11 or 12-year old child begging the soldiers to release him so he can take his test the next morning and asking them to arrest him after his school test. Children are the victims of conflicts, wars and occupation.
I admit that during filming in front of Ashraf's camera and with Tamer's guidance and me holding the toy, I felt a moment of real fear and resentment and it was hard to get rid of those strong brazen hands that reached out and held me from my hair, my clothes and my "teddy bear" which I tried to protect.
I had a deep feeling of fear and the desire to resist!
My voice is stronger now and is now the voice of the children of Silwan who have the right to liberty and security.